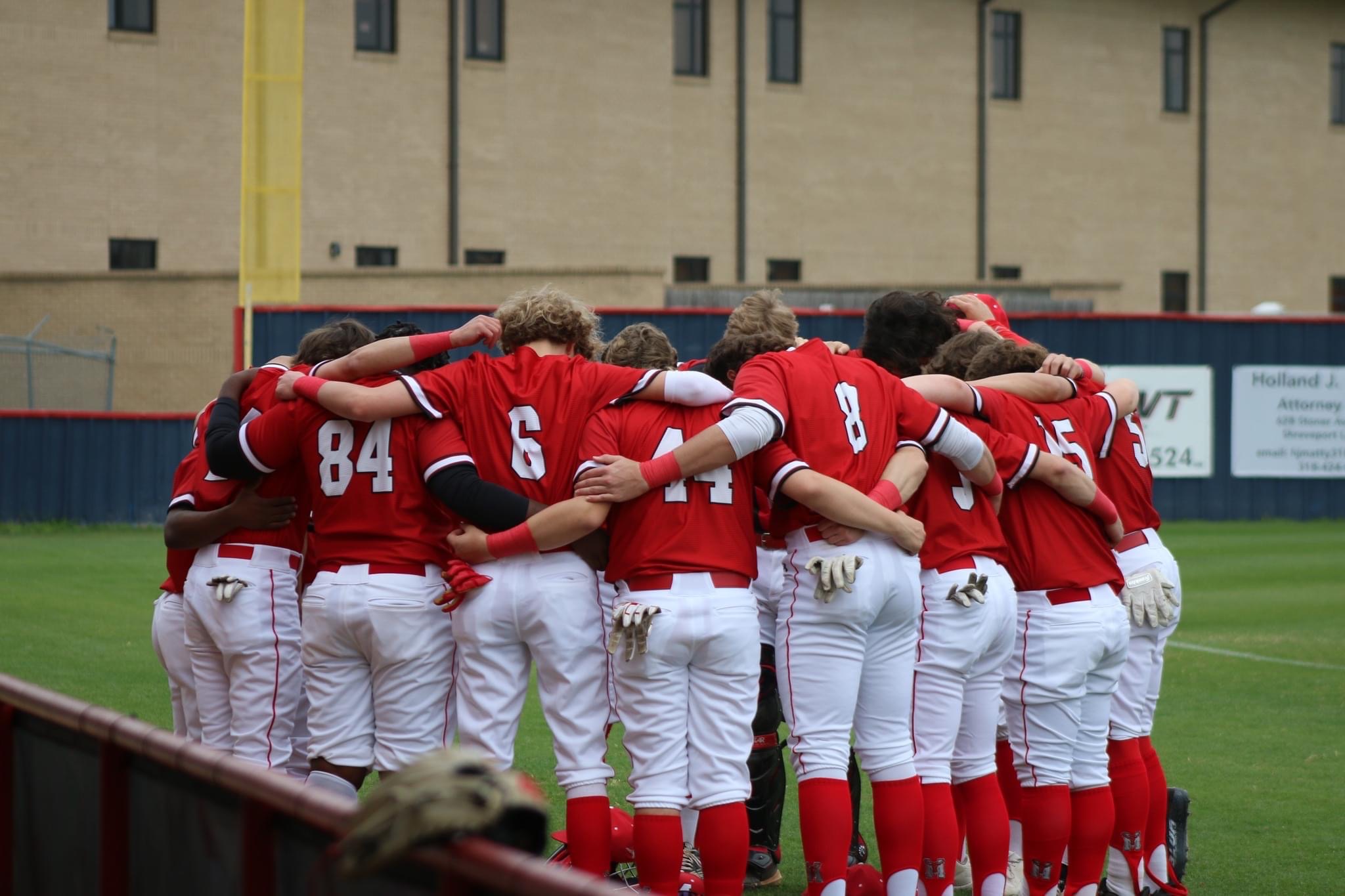 MAVS' Magical Season Comes to and End
Marshall's magical run through the last two months of the 2021 season finally came to an end Wednesday night as the Mavs (17-17) fell to District 15-5A and Harrison County rival Hallsville Thursday night at a historically-packed Maverick Field. The Bobcats broke open a tight 3-1 game in the seventh inning with six runs to complete a two-game sweep of the Region 2 Quarterfinal series. It was Marshall's first appearance in the regional quarters in over 20 years that came after the Mavs rallied from a 1-4 district start to finish tied for third and upset Whitehouse and Highland Park in the first two rounds of the playoffs. It was also the final game for eight Maverick seniors: Dante Enrriquez, Jim Weaver, Brent Burris, Hayden Kelehan, Jonah Padilla, Brayden Robbins and Dylan Thurmon. Great season by Marshall and a huge building block for the future!
2022 Schedules/Results & Roster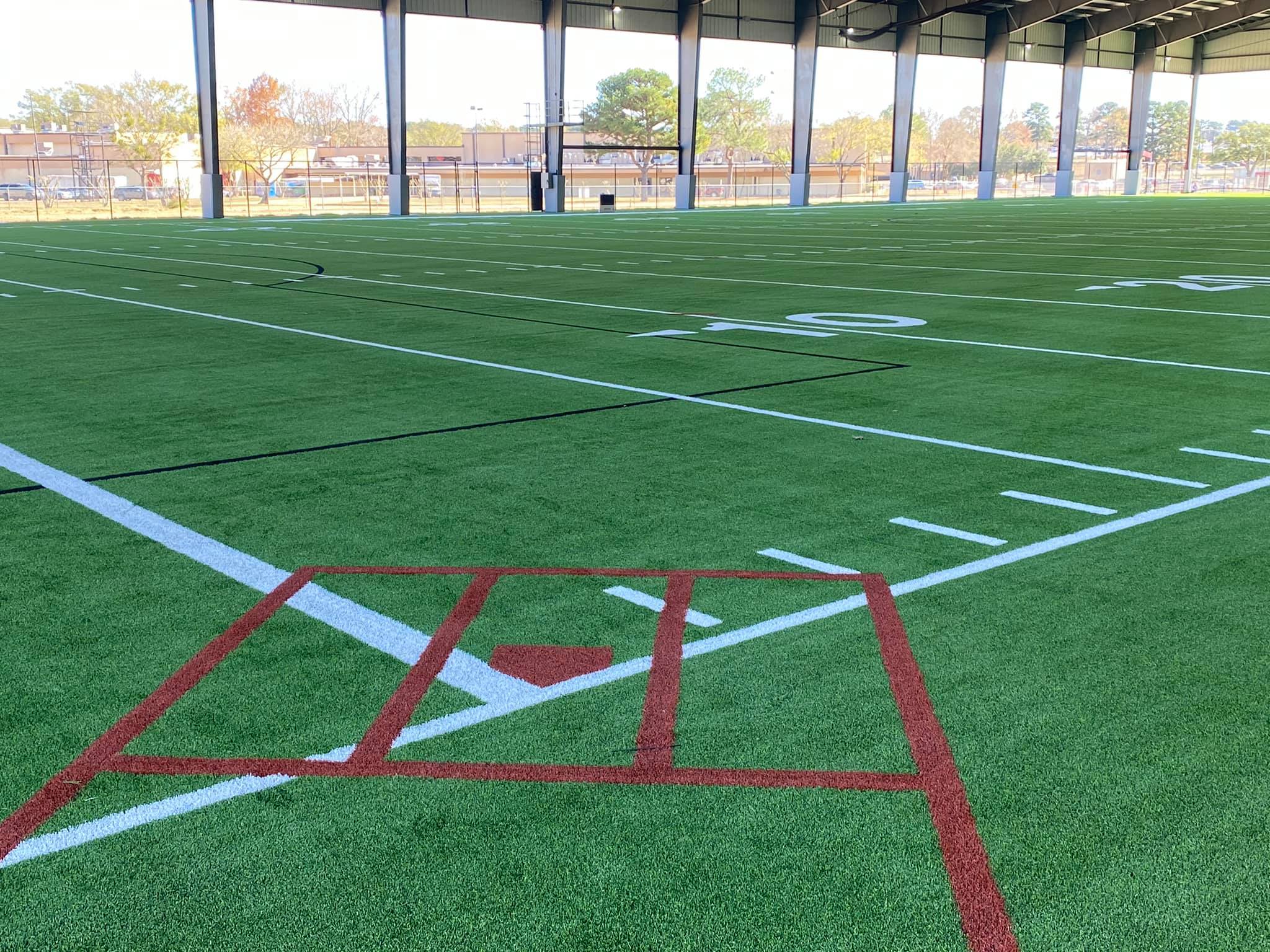 Maverick Baseball Field opened along with Marshall High School and Maverick Stadium in 1980. The field was an all-natural grass facility until the fall of 2021, when the facility received a complete facelift with the installation of artificial turf as part of an overall construction project with Hellas Construction that included a new covered practice pavilion, and turf for the Lady Mavs Softball Field and for Maverick Baseball Field. The turf was completed in November 2020 and will be ready for use during the 2021 season.