Lil Mav Academy is now open to the community!
Lil Mav Academy is a full-day daycare/preschool facility within the Marshall Independent School District specifically to serve children ages 6 weeks to 5 years. LMA operates according to the MISD calendar.
You can apply by filling out the enrollment form and emailing it to bellk@marshallisd.com.
More information can be found at https://www.marshallisd.com/page/little-mav-academy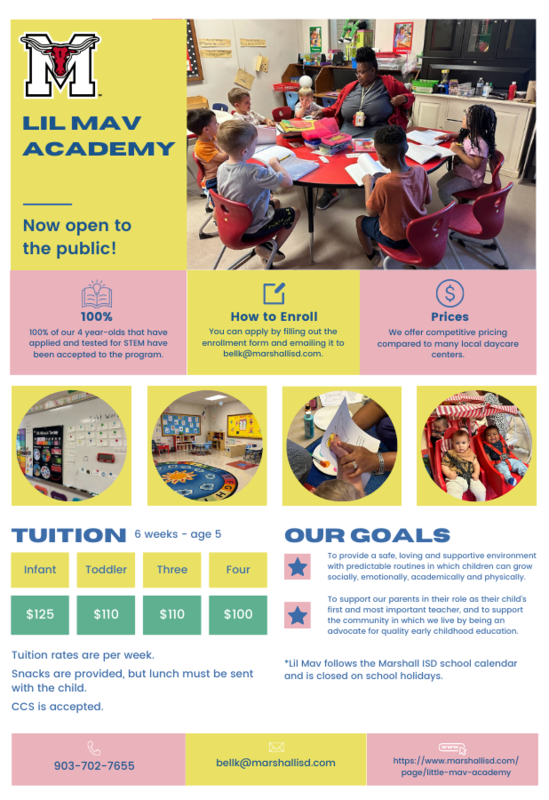 Testimonials From Parents