Interested in Becoming a Surrogate Parent?
The Special Education Department is in need of volunteers to serve as surrogate parents for students who receive special education services and reside at a residential facility, and whose parents have had their parental rights terminated.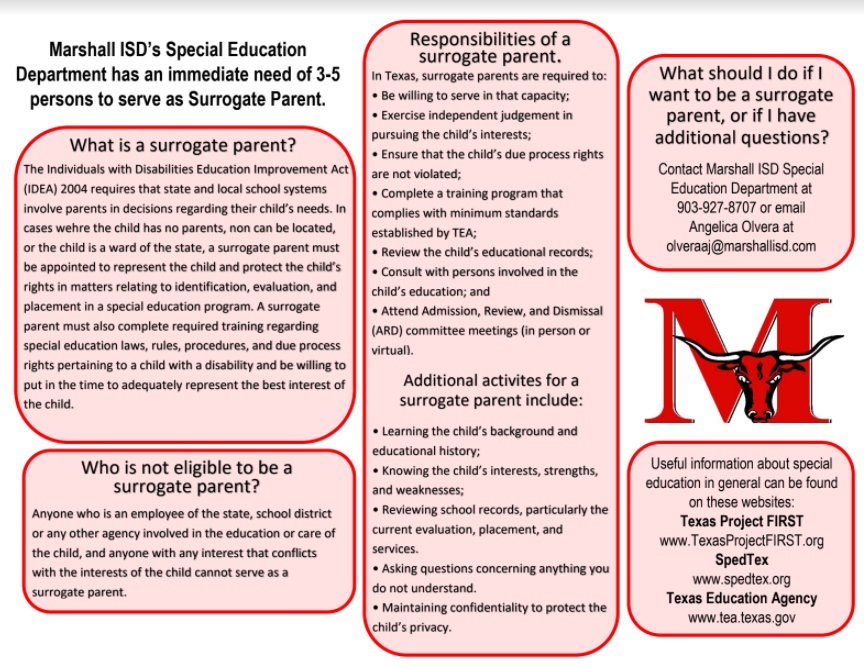 Texas and federal law both support early transition planning for students with disabilities. In Marshall ISD, parents play a vital role in planning for our student's future as a successful and employable adult. Our transition specialist is looking forward to teaming with our families to develop beneficial and coordinated sets of activities that will take into account your student's needs, strengths, preferences, and interests.
If you are interested in serving on a Transition Planning Committee, please contact Dianne Welch, Transition Specialist, at 903-927-8707.

RESOURCES

Texas Transition and Employment Guide: The Texas Transition and Employment Guide provides youth, young adults, parents and professionals with secondary transition resources to facilitate a young person's progress towards post-secondary goals to education, employment, and community living. The purpose of this website is to viewers with knowledge of the secondary transition process to facilitate the student progress toward attainment of their post-secondary goals. On this site you will find resources for students, parents, educators, and agency resources.

The ARC of Texas: The ARC of Texas promotes, protects, and advocates for the human rights and self-determination of Texans with intellectual and developmental disabilities.
The MISD special education team will collaborate with all stakeholders to provide proactive, individualized, progressive and compassionate services to meet the needs of diverse learners and ensure that all achieve their full potential to become productive citizens.
Child Find/Encontrando al Niño
Disabilities of various kinds often befall our children through injury, disease, or birth defects. Early intervention is crucial in helping these children reach their full potential. Children, ages birth through 21, may be eligible for special services if they have significant delays in motor skills, speech, learning, vision, behavior, self-help skills, or serious hearing loss. To refer any child who resides in the Marshall Independent School District, call Kim Alvarez at (903) 927-8707.

La invalidez de varias clases a menudo afecta de un modo malo a nuestros niños por herida, enfermedad, o defectos de nacimiento. La intervención que llega temprano es crucial en la ayuda de estos niños a alcanzar su potencial a lo máximo. Los niños, años de nacimiento a los 21, pueden ser elegibles para servicios especiales si ellos tienen tardanzas significativas de habilidades de motor, discurso, aprendizaje, visión, comportamiento, habilidades de autoayuda, o la pérdida de audiencia seria.Para mandar cualquier niño que reside en el Distrito Independiente de Marshall llame, Kim Alvarez en (903) 927-8707.
Meet the Special Education Team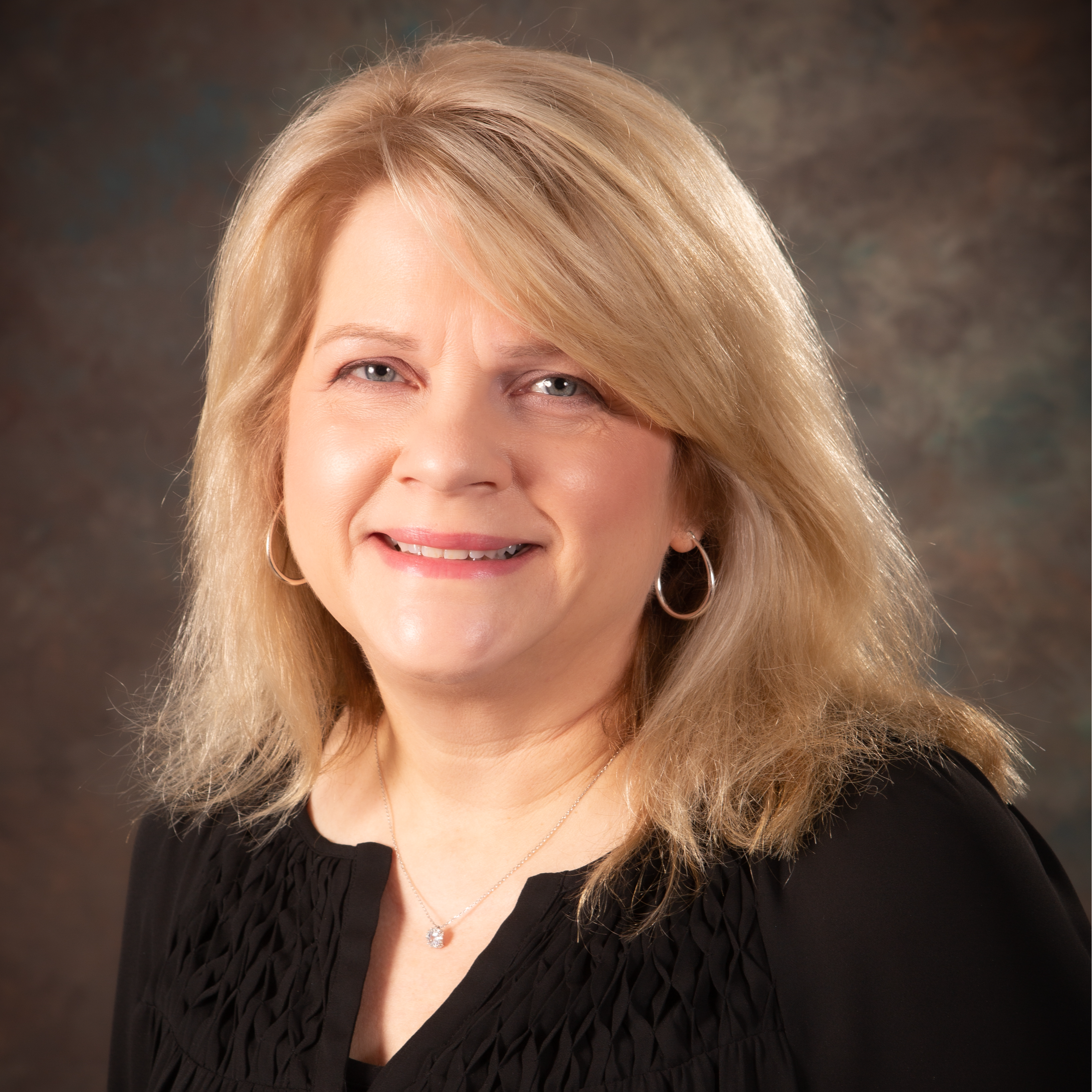 Kimberly Alvarez
Director of Special Education
alvarezkk@marshallisd.com
903-927-8707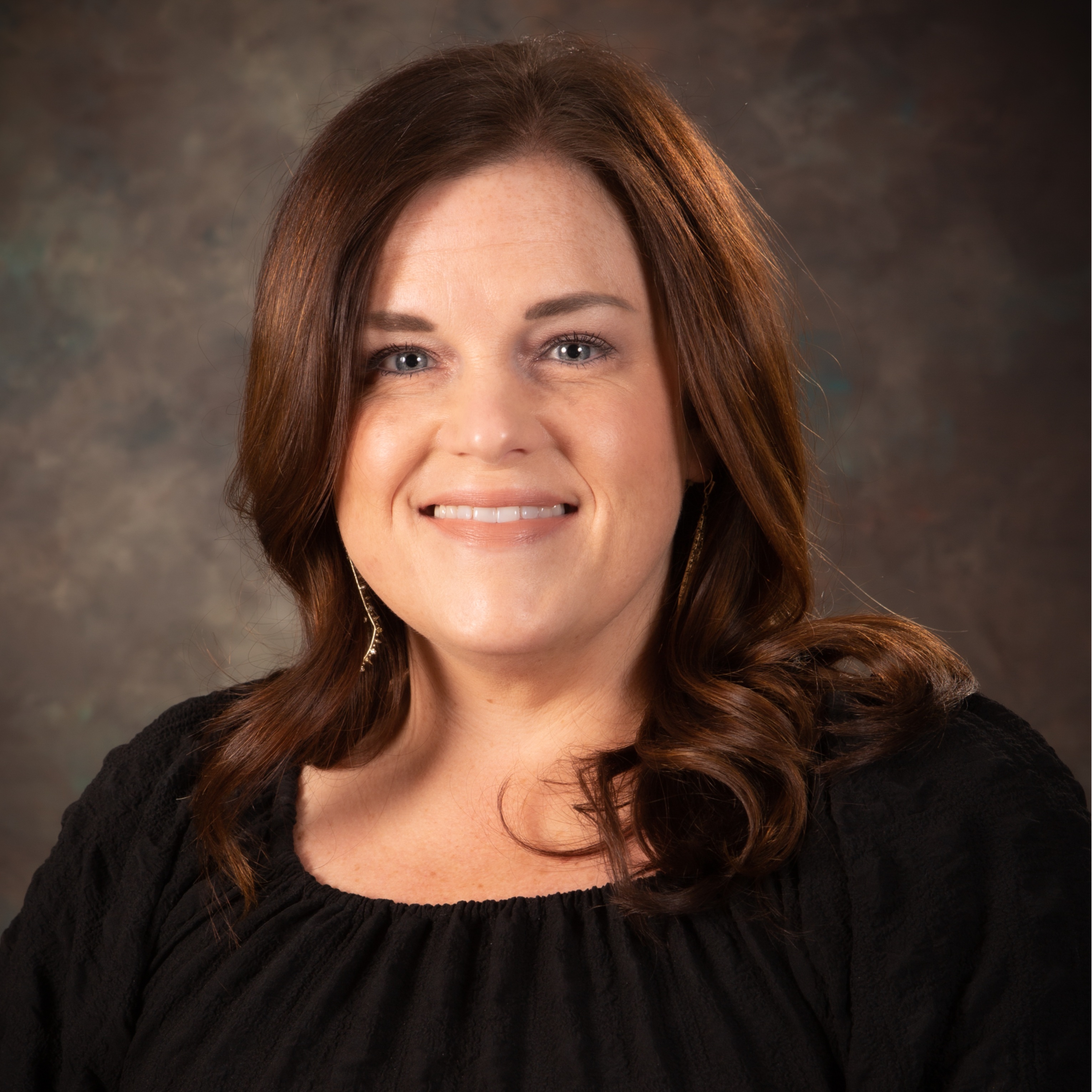 Lauren Hammett
District Coordinator of Special Education