Marshall ISD would like to welcome Coach Joe Koesel as the new Head Baseball Coach of Marshall High School.
Coach Koesel has been a head baseball coach since 1985. He currently has an overall record of 472-171. He has been awarded High School All-Star Coach and Coach of the Year four times.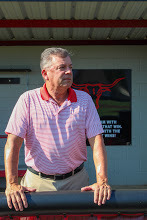 Koesel won a state championship in 1994 during his time at Gunter ISD. During his baseball coaching career, Coach Koesel has led his teams to the playoffs 23 times, been a regional qualifier 11 times, and appeared at regional finals four times.
Welcome to the Maverick Family, Coach Koesel!