Make Marshall your home, We'll make you our Family
Thank you for your interest in joining our team at Marshall ISD! The mission of Marshall ISD is to focus on Academics, Athletics, Arts and Career Education to develop the finest citizens and scholars in Texas.
Excellence , it's what Mavericks strive for!!
Applications for employment must be submitted through our online application system (Skyward FastTrack).
To apply for a job with Marshall ISD, please follow the steps below:
Step 1. Create a FastTrack Profile. Every applicant must have a profile before they can apply for a position within the district. The profile will allow applicants to view and apply for open positions within the district.
I'm new to the system - New users must first select the position they want to apply for to set up a new account.

I'm a MISD employee - If you are an existing employee, you cannot use your work email address to create a profile.

I already have a FastTrack Profile with MISD - Skip to Step 2.
Step 2. Search and Apply for an Open Position.
Read the job description for position qualifications.

At least one of your three references must be from your most recent employer.

Teacher applicants must have completed a Bachelor's degree and be working on a teacher certification or already obtain a certificate.

"Submit to HR" must be clicked after completing all sections of your application.

Pre-Employment Affidavit is mandatory and you will not be able to submit without completing the affidavit.
If you have questions regarding the application/selection process you may e-mail hr@marshallisd.com Detailed job descriptions for most positions are within the job posting.

FINGERPRINTING AND BACKGROUND CLEARANCE
Senate Bill 9 (SB 9), which was passed by the 80th Legislature and became law on June 15, 2007, requires expanded criminal history information reviews for most classes of educators and school employees. Individuals required by Senate Bill 9 (SB 9) to submit fingerprint information to the Texas Department of Public Safety (DPS) are:
1. All certified educators holding an educator certification issued by the State Board for Educator Certification (SBEC)
2. All classroom substitute teachers and aides, whether certified or not.
3. Noncertified employees hired by a district on or after 1/1/08. The district can also require all employees to be fingerprinted at their discretion.
4. Charter school employees, whether certified or not, who are working in a teaching or professional position that would require certification if they were employed in a traditional school district. Contractor employees hired before January 1, 2008, who has or will have continuing duties related to the contracted services and has or will have direct contact with students.
5. Contractor employees include independent contractors and employees of subcontractors Hallsville has required all contractors having contact with students to be fingerprinted.
6. Volunteers, unless they are a parent or guardian of a student and accompanied on campus by a district employee, or are volunteering for a single event.
A non-certified employee is one who does not possess an SBEC issued certificate. Substitute teachers will be considered under the certified employee background check guidelines. The clearinghouse created by SB 9 will be administered by DPS, which will develop specific procedures for its use. The clearinghouse will consist of a database containing an employee's national criminal history based on fingerprints, photos, and other identification that will enable the employing school district and TEA and/or SBEC to have access not only to the employee's current national criminal history but also to updates of the employee's subsequent criminal history.
SB 9 does not require districts to pay for employee background checks for non-certified employees. Districts can choose to cover all or part of the cost as a matter of local policy.
The standards that will districts apply when deciding employability for noncertified individuals based on their criminal history.
Section 22.0895 (a) of the Texas Education Code requires a district to discharge or refuse to hire an employee or applicant if a criminal history review finds that the employee has been convicted of a felony offense under Title 5, Penal Code (homicide, kidnapping, assault, trafficking of person, sexual offenses) or equivalent state or federal offense, or an offense which requires the defendant to register as a sex offender. Additionally, at the time the offense occurred, the victim of the offense must have been under 18 years of age or enrolled in public school. Assuming that a non-certified employee is an "employee at will," a district may fire the employee on the basis of a criminal history. This mandatory discharge provision does not apply if the date of the offense is more than 30 years old (as of June 15, 2007, for those already employed by that date, or as of the date employment will begin) and the employee or applicant satisfied all terms of the court order entered on conviction. Please note that this mandatory-discharge provision also does not apply to deferred adjudications for individuals charged with the above-mentioned crimes.
DISQUALIFYING OFFENSES
Q. What type of criminal history will make a person ineligible to work at a school district?
A. The law prohibits a person from working at a school district if the person has been convicted of certain offenses, described below (mandatory restrictions). SBEC may sanction an educator who does not discharge an employee if the educator knows or should have known, through a criminal history review, that the employee has been convicted of one of these offenses. Tex. Educ. Code § 22.085(e).
In addition, districts may adopt and enforce local eligibility standards. It is purely a local decision whether to hire a person who has a criminal history but who has not been convicted of one of the offenses listed in statute. TASB Legal Services recommends that districts consider adopting written local standards to ensure consistency and objectivity in decision-making. In adopting standards, districts may incorporate some or all of the following factors, which are based on those considered by state licensing agencies:
• Whether the crime is a felony or misdemeanor; • The degree of offense (e.g., first, second, or third degree felony);
• The nature of the crime (e.g., assault, property crime, fraud, drug offense); • The relationship between the crime and the proposed job duties;
• The extent and nature of the person's past criminal activity;
• The age of the person when the crime was committed; • The amount of time that has elapsed since the person's last criminal activity; and
• The conduct and work activity of the person before and after the criminal activity. Tex. Occ. Code §§ 53.022, .025.
Q. What are the mandatory restrictions on school district employment?
A. State law requires that a district refuse to hire or terminate a person, as applicable, if the person was:
• convicted or placed deferred adjudication community service for an offense requiring registration as a sex offender, or
• convicted of a felony under Texas Penal Code Title 5 (crimes against the person) if the victim was a under eighteen at the time of the offense. Tex. Educ. Code § 22.085(a).
District Policy Legal DBAA
https://pol.tasb.org/PolicyOnline/PolicyDetails?key=605&code=DBAA#legalTabContent
District Policy DBAA Local
https://pol.tasb.org/PolicyOnline/PolicyDetails?key=605&code=DBAA#localTabContent
Applicant Frequently Asked Questions
If selected for an interview, what should I bring?
An up-to-date resume

The two most recent job appraisals (job evaluations)

Transcripts or diplomas documenting the highest level of education reported on the applicant's resume/application (Unofficial copies are acceptable for interviews.)
Does Marshall ISD hire candidates from alternative certification programs?
Yes, MISD does hire candidates from alternative certification programs. The district is more likely to hire candidates from alternative certification programs in shortage areas such as secondary science, math, or foreign language. The district is also more likely to hire candidates with full certification up until the end of the month of May. Alternative certification program participants are more likely to be offered positions when openings come available after June.
What alternative certification programs are approved by Marshall ISD?
MISD does not have an approved list of alternative certification programs, but will work with candidates from any program approved by the Texas Education Agency. A link to a list of approved alternative certification programs are shown below.
https://secure.sbec.state.tx.us/SBECONLINE/approvedprograms.asp?s=3#r10
Should I send additional hard copy documents to the district?
No. Documents may be attached to an applicant's online application. If invited to an interview, applicants should bring those items shown in number 1 above.
Individuals I listed as references have indicated that they have been contacted; does that mean I am being considered?
The MISD online application system notifies references automatically via e-mail if you have indicated by checking the box the reference is ok to contact. All online applications are considered by the hiring administrator.
Individuals I listed as references have indicated they were not able to complete the reference form, what should they do?
References can contact the HR department via e-mail at hr@marshallisd.com or by phone at 903-927-8704 if there are problems accessing and or submitting a reference form. The HR Staff will assist.
7. How do I get fingerprinted for work in public schools?
Fingerprinting is not required for applicants, but individuals selected are required to complete a fingerprinting process which allows for a national criminal history check. Finalization of the job offer is contingent of satisfactory results of the background check.
The actual fingerprinting process can vary depending on the nature of employment. For most new hires, the hiring school district will upload the name and other required information for the noncertified applicant to the Texas Education Agency (TEA), which will then send a FAST Fingerprint Pass authorization form to the district for that applicant. The applicant will pay the fingerprint and criminal history review fees (approximately $50). All other new employees can pay online using a credit, debit, or prepaid debit card when scheduling an appointment, or pay by money order or certified check at the time of the appointment. Detailed information will be provided if selected for a position.
How do I get certified as an educational aide?
Educational Aides must be employed by a Texas public school before applying for certification. The individual must be recommended by the employing school district. Individuals selected to for aide positions will be giving directions for completing the certification process. For full details, click here.
Does the district require that I apply online?
Yes
I am certified in a state other than Texas, am I eligible for employment?
Yes To determine the degree to which an out of state certificate would be honored, you would need to contact the Texas Education Agency (TEA) at 512-936-8400. Choose the option to speak to a certification specialist. To access information TEA provides on their website regarding out-of-state certifications, click here. Typically, TEA will extend a one year certificate to an individual certified in another state and then require the individual take Texas tests corresponding to the specific certification areas
How do I update my application?
Click here to modify or update your application. If assistance is needed email hr@marshallisd.com or call 903-927-8704.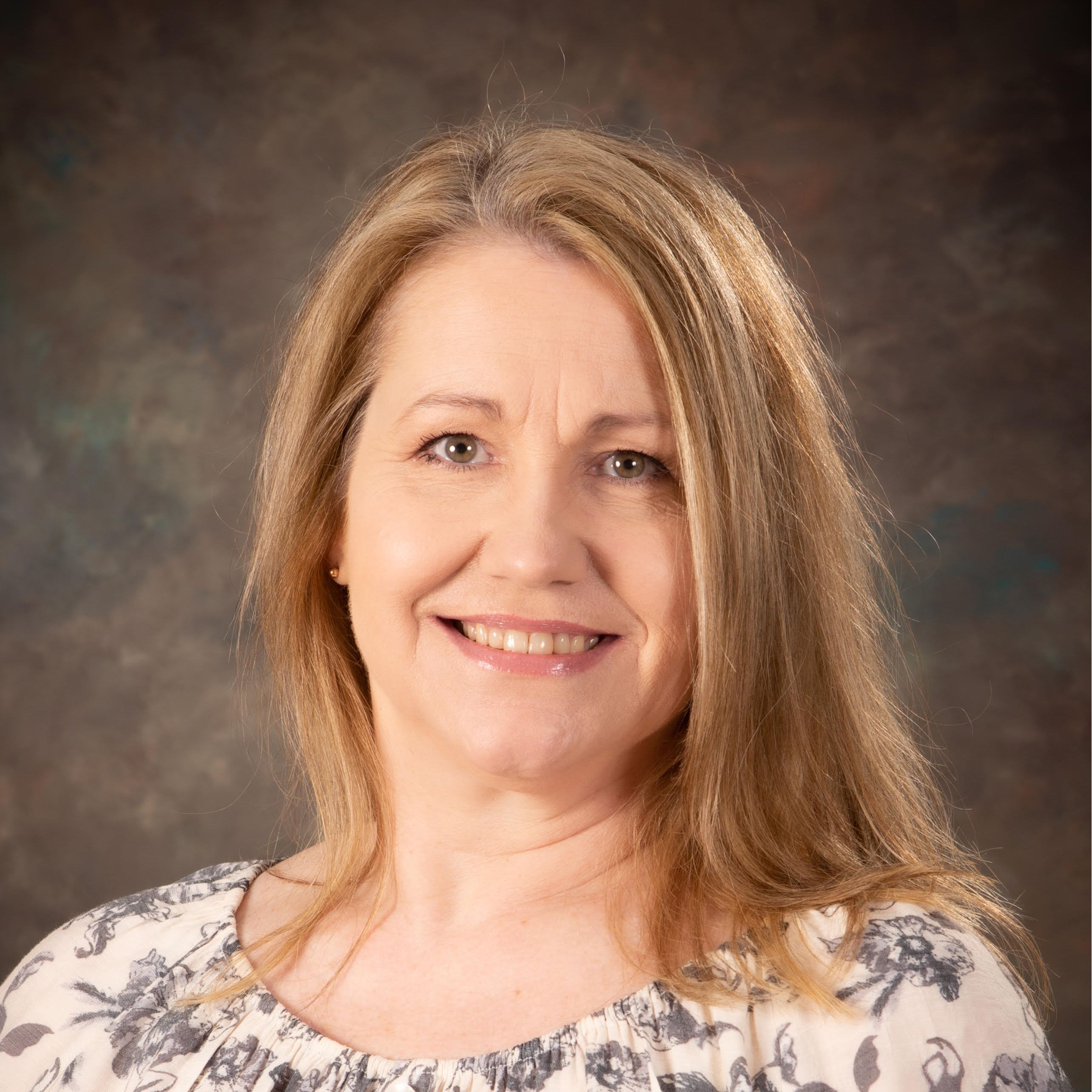 Leona Edmundson
Human Resource Coordinator